This dish is deceptively simple. It only has a few ingredients, but the way the warming spices of the curry meld with the slight sweetness of the squash makes this dish perfectly reminiscent of fall. Plus, I absolutely love the way the slices get so crispy they're almost like chips.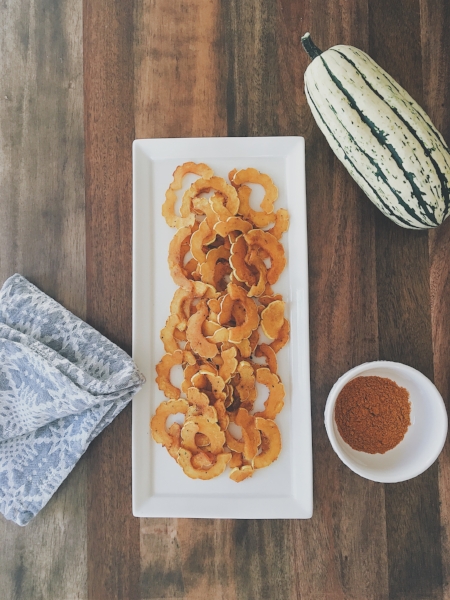 Ingredients:
4 cups delicata squash, cut in half lengthwise, de-seeded, and sliced into very thin half moons (about 1-2 squash, depending on the size)
2 tbsp cooking fat (see note below)
1 tsp curry powder
½ tsp salt
¼ tsp pepper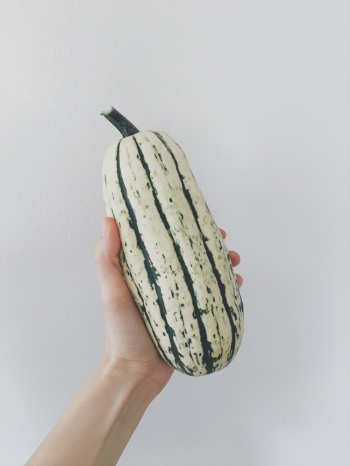 Instructions:
Preheat oven to 415°.
Toss all ingredients together and spread out in a single layer on a baking sheet. Feel free to put down some parchment paper or a silicone baking mat on the sheet to make cleanup easier.
Bake for 30-35 min until golden brown and many pieces are starting to get crispy. Stir once in the middle of cooking.
Remove from the oven, adding any additional salt or pepper if desired, and enjoy immediately.
*Note: Since this dish cooks at a high temperature, olive oil isn't the best choice. Some good choices would be melted ghee, avocado oil, duck fat, or coconut oil.