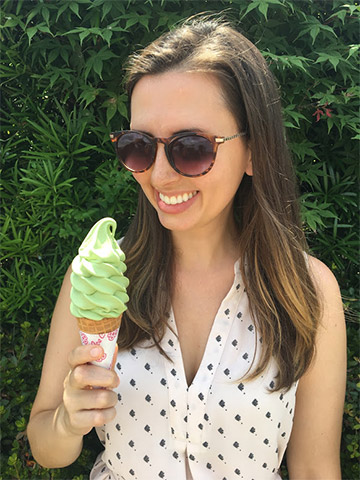 After too many long days in corporate marketing with not enough sleep, too much stress, and a poor relationship with food, I hit rock bottom with my health.
I had been traveling non-stop for work, trying to keep up with my friends, and going through a breakup. I tried to prioritize my health, but it just kept getting pushed to the backburner when things that seemed more important would pop up - another trip for work, a deadline that couldn't be missed, a close friend's birthday. Eventually, my body just couldn't handle it.
I was having trouble sleeping, my hair was falling out, my digestion was giving me problems, and I couldn't make it through the day without napping. My performance at work really suffered and it was becoming more and more difficult to bring my "A game."
After going through a gauntlet of tests with a conventional doctor, I was told that everything was normal and I just needed to "eat less and exercise more".
I continued to feel worse and worse, and the advice from my doctor contributed to a negative relationship with food and exercise. Eventually I started to do some research on my own, and soon discovered integrative medicine and nutrition. After just one appointment with a naturopath and some lab tests, I was diagnosed with hypothyroid, multiple food sensitivities, and adrenal fatigue. The doctor quickly put me on a protocol of target supplements, specific foods, and lifestyle adjustments. I was amazed at how quickly things started to improve.
After just a couple weeks, I was waking up feeling truly rested in the morning. Shortly after that, my concentration and focus dramatically improved. I was able to make it through the workday without the serious afternoon crashes I had been experiencing. The improvements I made seemed miraculous, and I was so thankful to have my life back.
I still needed to do a lot of work on my relationship with food and body image, but through the help of a fantastic coach plus a ton of work on my end, I've ended up in a really good place - where I no longer look at my body as the enemy, I exercise in ways that are fun and make me feel good, and I have a much more peaceful and easy relationship with food.
The changes that I experienced were so profound that I decided to commit myself to learning more about the science behind whole foods and a more natural lifestyle. I left my job in corporate marketing and earned a certificate in holistic nutrition from Bauman College in Berkeley, California.
Now I've dedicated my life to helping others struggling with their health or relationship with food. It is possible to achieve your goals and start feeling awesome again.